Speaking frankly–  underwear, when ill-fitting and cheap, can be the worst. You feel good, look good, but your Netherlands are feeling overly confined, scratchy, and a little too similar to a Florida lagoon. It can wreck a good time and morph confidence into serious irritation (literally and figuratively).
We have a few favorites we want to share with you in case you have fallen victim to the underwear blues.
1. Pair of Thieves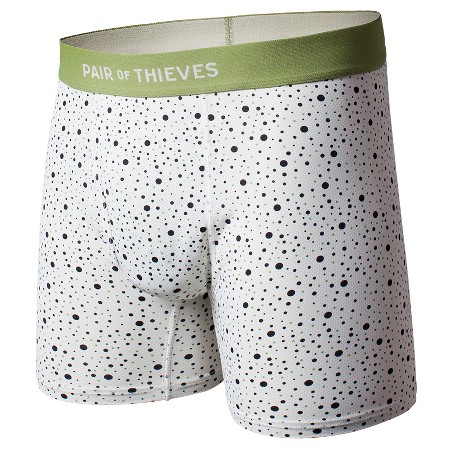 sold at Target (what?!)
These guys are comfortable, breathable, and the fit is amazing. The best part is they can be purchased online or at your nearby Target store.  Get some!
2. Prophetik
sold here
Jeff Garner is a designer dedicated to keeping designs current and non-wasteful without sacrificing quality. All cotton & hemp and all naturally dyed. Comfy & helps the Earth? Hell yeah.
3. Me Undies (shocked, right?)
sold here
Everyone loves a good pair of Me Undies. If you haven't heard of them, they're freakishly soft, pretty durable, and have a bunch of cool patterns to choose from. They're one of our favorite go-to's.
There are plenty of other brands we love and could spend thousands of dollars trying out, but these are some of our favorite unique, tried and true trusted brands.  So, if you're about ready to light your entire underwear drawer on fire and need assistance starting over, begin with some of these.